PK Kelkar Library has two RFID based book drop boxes. One is available near the library entrance, and the second box is located near the new arrivals of books. Users can return their checked-out books to the library via the drop box. The service can be accessed even when the library is closed (24x7 access). Users will receive an email and SMS alert.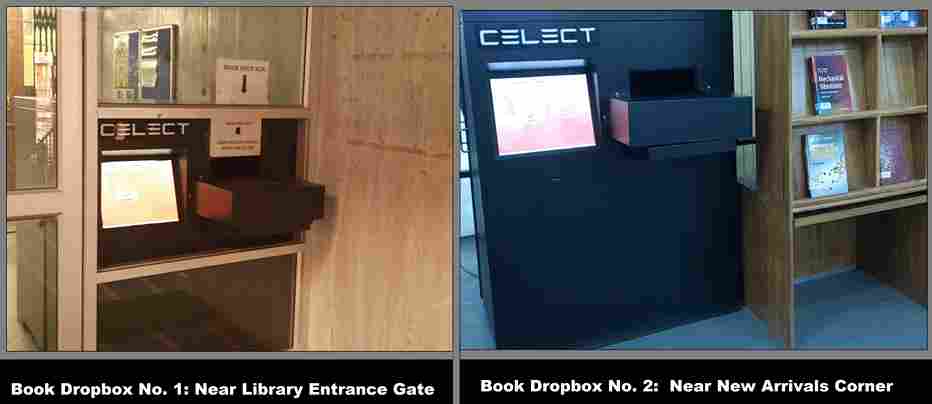 Book drop rules
All returned books are subject to the library's checking. Users are responsible for any loss.
Instructions:
You will receive an email for every return transaction on your institute email ID and an SMS alert on your registered mobile number.

A print receipt will be issued at the dropbox; keep it for your records.
Any Queries? Mail Us 
Step 1: Place the book on the return pad and then select Check-In.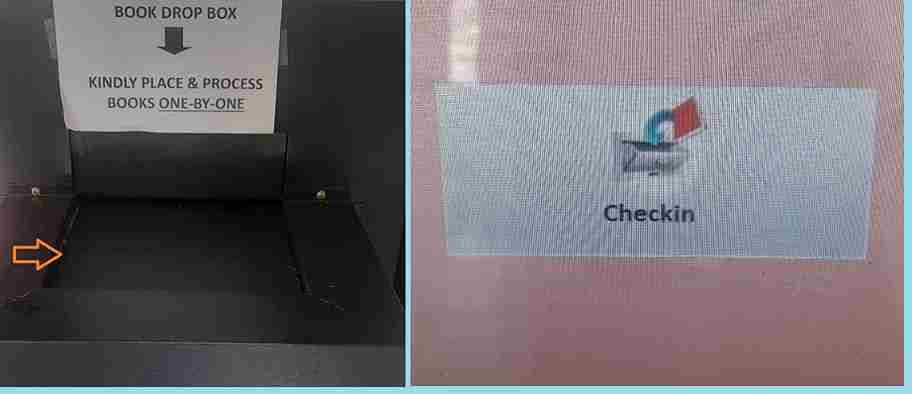 Step 2: Wait for processing. After that, select "Check in" the item.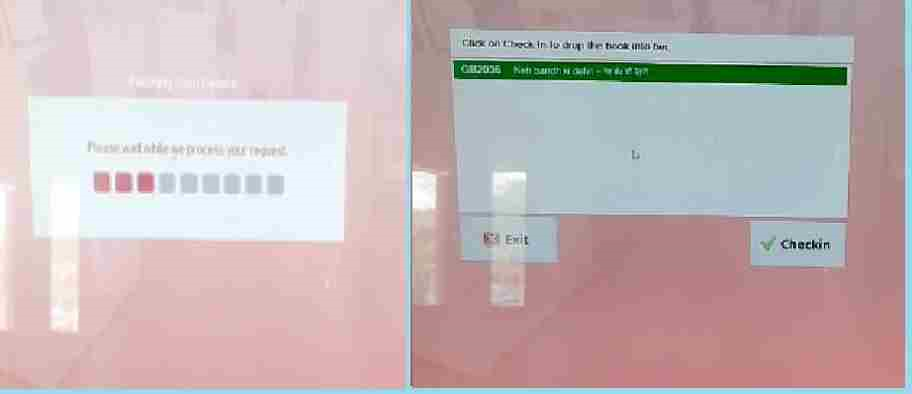 STEP 3: Select Print Receipt/No Receipt/Email.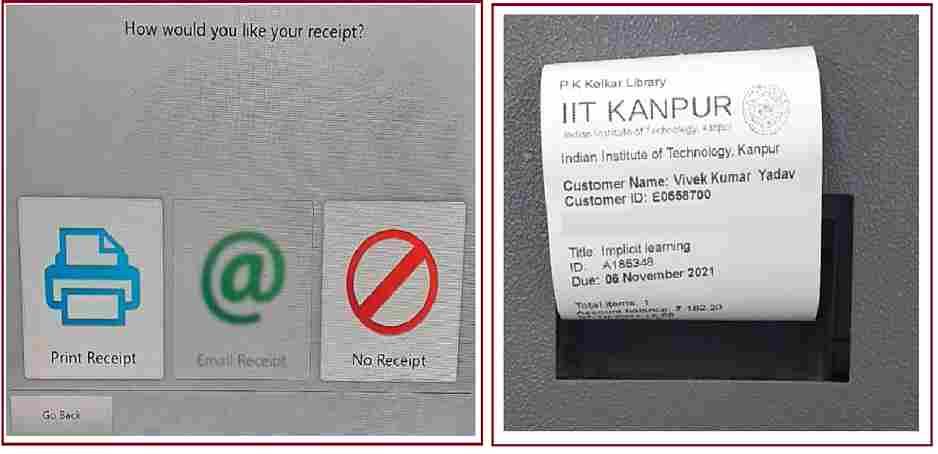 Contact the library help desk for any help in using the self-issue/renew kiosk.